The HeadlinerTM
WATERPROOF LIQUID EYELINER
Waterproof, smudge-proof long wear
Easy precision application
Stays put all day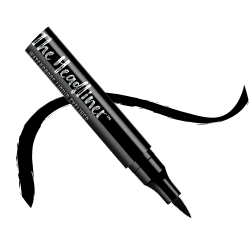 DEFINE EYES WITH A LINE THAT'S SERIOUSLY WATERPROOF
Lock out water, lock in wear. Black liquid liner boldly defines eyes for the life aquatic. Get wet without a wipeout with this extreme waterproof formula containing hydrophobic pigments for no-smear long-wear. Lust-proof liner won't melt when wet and outlasts even the steamiest nights. Another draw is the sleek tapered FELT tip that delivers tight control, easy application and precision lines every time. Line it up.
SHOP
THE HEADLINER

LIQUID LINER

▸
Mega VolumeTM
NEVER FLAT MASCARA
Multi-dimensional, voluptuous lashes
Lashes stay curled & never fall flat
Extreme volume + curling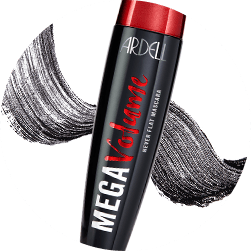 AMPLIFY LASHES WITH EXTREME VOLUME + CURL
Voluptuous curves ahead. Multi-dimensional mascara amplifies from every angle for dramatically stacked Mega Volume lashes. Its panoramic 3D effect creates extreme volume and curling. The mega brush locks curls into place from base to tip so curves never fall flat. Non-clumping formula features intense pigments for all day impact. Nice stack.
SHOP
MEGA VOLUME

MASCARA

▸
Faux MinkTM
MULTI-LAYERING MASCARA
Luxurious, multi-layered false lash effect
Definition, dimension + length
Clump-free and flake-proof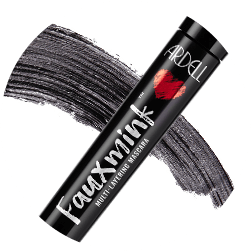 DRESS LASHES IN LUXURIOUS FAUX MINK
Wrapped in mink. Layer your lashes in luxury with the mascara inspired by our fabulous Faux Mink falsies. Lash-multiplying formula recreates the sumptuous volume, fluttery long lengths and delicate curves of Faux Mink in just one coat. Creamy, smudge-proof formula glides on silky and lasts all night. Special wiper separates lashes for clump-free definition. Get the salon-inspired mink trend seen on celebs. Lashes go luxe.
SHOP
FAUX MINK

MASCARA

▸