Redefining hair care for all texture types
Texture ID celebrates the natural beauty of textured hair, uniquely created for wavy to coily hair types (Type 2 to Type 4). A nourishing complex of rich oils, natural humectants and strengthening proteins help to seal hair cuticles and impart intense moisture and curl definition.
Embrace your texture and keep it gorgeously healthy with these key ingredients: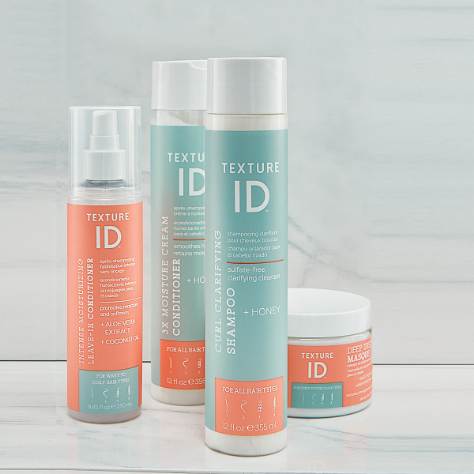 Honey
The ultimate hydration for textured, curly locks. Moisturizes scalp and hair, keeping hair healthy and scalp soothed.
Aloe Vera
Seals in moisture for added shine and softness while calming frizz.
Protein
Silk amino acids and hydrolyzed wheat protein strengthen strands and protect hair from breakage.
Nutrient-Rich Oils
The ultimate shine and elasticity from five restorative oils: sweet almond, coco- nut, jojoba seed, argan and safflower.